We are a full service event agency. We provide outstanding turnkey events to local and international companies. Although we provide quality local event planning services like all destination management companies, we are not an ordinary DMC. Our in house Certified Event Planners are dedicated to proactively working with your team, regardless of time zone, to create and deliver original events in harmony with your preferred destination and company culture. Creating and delivering experiences through events with seamless onsite operations within budget is our "Prelude Promise" to you.
INTERNAL KNOW-HOW
The Prelude Events team has over 25 years of experience in the marketing and events industry, and our Certified Meeting Planners have achieved the industry's highest standard of professionalism. You can count on us and our experience to deliver value to your project.
EXCELLENT SUPPLIER RELATIONSHIPS
Our procurement process for our preferred suppliers empowers our team to bring you value in attrition and service. We hand pick our suppliers, with a fully vetted quality control methodology by thoroughly testing them ourselves. We maintain the highest insurance policies possible in Europe with guidelines to protect your interests.  All Prelude Event suppliers are under NDA. With our supplier family program, we maintain positive working relationships and share a mutual respect and appreciation for each other in all communities that we operate, enabling the Prelude team to deliver excellent results.
SERVICE ORIENTED PARTNERS & STAFF
All Prelude employees and partners have lived in Anglo Saxon cultures and deliver the level of service that is expected by the highest standards. We understand deadlines and the importance of reactive responses. We even adjust our working hours to acclimate to your time zone.
BOUNDLESS ENTHUSIASM
We welcome every project with equal enthusiasm: be it big or small, private, corporate, local or global. Every new project reminds us of how fortunate we are to be in an industry we genuinely adore.
Our service offerings include, but are not limited to the following organizational elements.

Accommodation Sourcing
Award Ceremonies
Branding
Brand / Product Launches
Catering
Celebrity Search and Management
Communications and Social Media
Corporate Entertainment
Decoration Design
Exhibitions and Trade Shows
Full Event Production
Ground Transportation
Incentive Destination Design
Marketing Campaigns

Meetings and Conferences
Mega Events and Local Events
Physical and Virtual Campaigns
Pop Ups
Press Events
Roadshows
Staffers (Hostessers, Interpreters, Guides, Photographers...)
Helicopter and private jet charters
Teambuilding Activities
Themed and Creative Events
Venue Search and Design
Web Registration Services, Mobile Apps, Onsite Registration, Attendee Services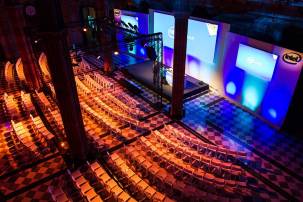 Leverage the experience and creativity of our Certified Meetings and Event Planners dedicated to making your events POP with meticulous attention to detail.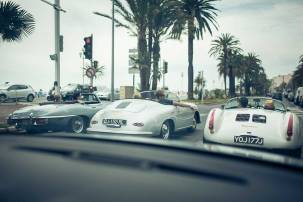 Incentive programs that offer reward and advocate loyalty for your top performers goes a long way to maximizing incremental sales and employee retention.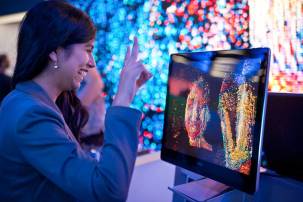 Confidence in your product and the ability to inform customers about it are keys to success. Let our Event Marketing team leave a lasting, brand-focused impression on your target audience.