Looking for an event company in Barcelona? If it's in your list for coming events but still have your doubts, you want to keep reading. There are many things that go in Barcelona's favour. Her mild climate, plethora of hotels and beautiful coastline are key to that success. But delicious and affordable food add even more. Her seduction as an ideal destination becomes an epic love affair for companies far and near. Professionals around the world can come to her to connect and recharge. It becomes an easy decision where to hold your company's next meeting or event.
Like many cities in the world, Barcelona woke from her quiet slumber. The Olympics held within her walls in 1992 made her realize international recognition. With her irresistible charm and incomparable attraction as a Southern Mediterranean city. She would capture the hearts and minds of millions. Long after the Olympic rings abandoned her.
But why is Barcelona so charming? And why event professionals are excited about it? Here are 10+1 reasons to consider when planning your company's next event if Barcelona is on your list:
1. The Paris Of Spain
It's not only the outstanding year-round climate. Or a major airport hub within 20 minutes from the city center. Hans Christian Andersen, the famous fairytale author, said it well upon his visit in 1862:
"Barcelona is the Paris of Spain."
That was before the internet, so word got out slowly. In today's context this could not be more relevant. Barcelona is a metropolitan city surrounded by majestic mountains and the Mediterranean Sea. It has dozens of Michelin star restaurants. Over 450 unique millennial modern boutique and vintage hotels, boasting over 35,000 rooms. This including 50 five star. And there's no end to new openings, according to this project promoted by Barcelona's city hall and Catalan government:
"Barcelona has become the third most popular destination for hotel investors, surpassed only by London and Paris. International tourism (83% of all visitors), which combines leisure and business above holiday tourism, makes these investment projects safer and more stable."
In short, you are spoilt for choice and luxury. Since HC Andersen's visit, the city has been gently adding their footprint in a clean, tree lined environment. Reminiscing of the Champs Elysees in Paris, or the upper east side of New York.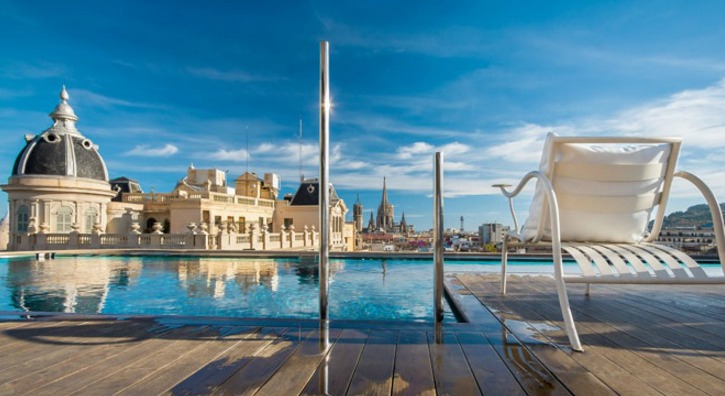 2. Stunning Architecture
Barcelona is a treasure with many hidden gems. Miles of sandy beaches frame this bustling metropolis. And the stunning architecture throughout the city offers fascinating venues and noteworthy tributes to art and culture.
Barcelona is eye candy for the architectural curious soul. Ciutat Vella (old town), is abundant with Gothic mansions. Powerfully graceful churches and state buildings as well as modern masterpieces capture the spirit of the city.  From La Sagrada Familia, Gaudí's unfinished symphony, an extraordinary work of soaring religious devotion and unlimited imagination. To Torre Agbar, Jean Nouvel's towering landmark. Resembling a crystal finger pointing towards the heavens.
Famed Spanish artists such as Picasso, Dalí and Velázquez run the gamut of the 'isms'. Cubism, Impressionism, Modernism and Post-Modernism, to name but a few. But in Barcelona's museums you'll also find plenty of collections that span the centuries. From medieval times to the 1990s. Contemporary works by established and lesser-known artists are omnipresent too. And almost every museum organizes temporary exhibitions that fill in the gaps (momentarily at least) in their permanent collections. Private group tours with entertaining and informative guides are always possible with Prelude Events.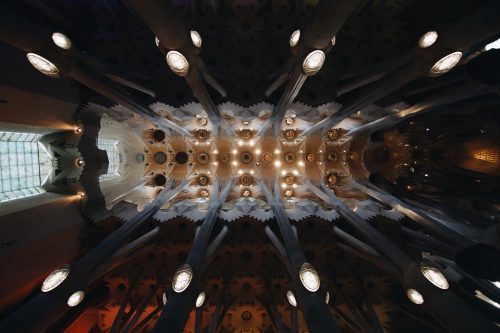 3. Its Restaurants, Local Markets And Streets
Hundreds of original markets, restaurants, and bars are nestled on the cobblestone walking streets. Each having its own flavour and its own identity. It is easy to understand why companies are choosing Barcelona for their events.
Barcelona is also seeing the emergence of a new restaurant scene. With creativity remaining the driving force drawing from the great traditions of Catalan cuisine. There are new tapas bars, Michelin-starred chefs and beachside shacks. Including one from a disciple of El Bulli serving globally inspired hot dogs! Famous chefs are opting for modest settings and reasonable prices. They are less about providing once in a lifetime experiences than just consistently great ones. Albert Adrià has been one of few trailblazers. Opening notable bars and restaurants such as the casual bar Bodega 1900. Where you can pair El Bulli's famed spherical olives with blended vermouth. Or at Tickets, just across the street and featuring big top circus décor, you'll find adventurous tapas like avocado and crab cannelloni.
4. Home To Major Conferences
Barcelona has become home to major conferences. Modern congress centers in direct line by metro from the airport. Vintage venues discreetly nestled behind historical landmarks. Magnificent fountains. Tech, finance, insurance, pharmaceutical and legal congresses. Over 3 million professionals are visiting her every year on business alone.
This flex in the events industry has manifested a plethora of services. Including multilingual staff accommodating visitors with the warmth and friendliness unique to Barcelona.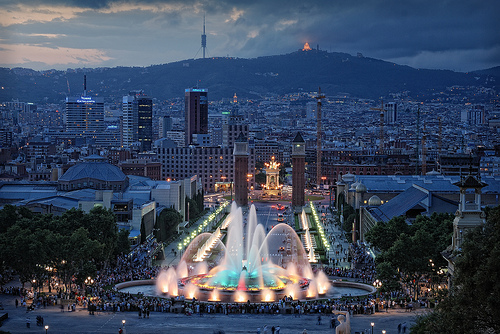 5. Silicon Valley Of Europe
Barcelona is one of the most innovative cities in Spain. Dare we say the up and coming Silicon Valley of Europe? With over 100 angel investors and startup hubs for the tech industry, the city is well on its way. Barcelona is implementing many of the inventions provided by its growing number of tech startups.
For example, there are routers installed on most street corners, providing free WiFi city wide. More on that now. And it provides access to innovative apps like Barcelona Contactless. Giving you information on nearby facilities, services, events and activities. Another example of innovation with delivery is Glovo app. Getting you almost anything in the city in less than 60 minutes. Discover more at Apps4bcn. Talk about innovative!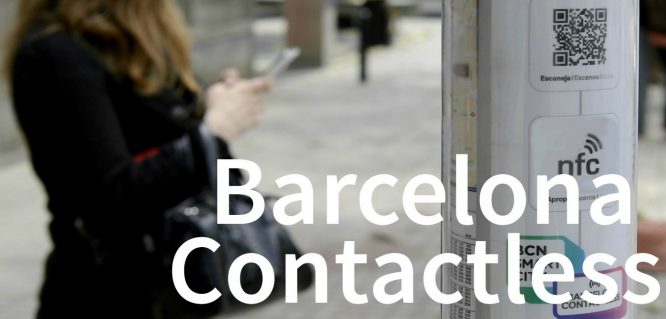 6. Free Wifi Everywhere (Yes, At The Beach Too!)
Did you say FREE WiFi? Yes! Barcelona WiFi is one of the largest networks of free internet in Europe. High density allows fewer routers to achieve coverage, reducing capital and maintenance costs. Free WiFi is a valuable service for the large number of walking commuters navigating Barcelona. The hotspots are located throughout the city in libraries, museums, civic buildings, markets and at the beach. There are also antennas mounted on street signs and lampposts. With currently 1,970 hotspots in the network, you can get online for free in most parts of the city. Check the map.
In 2015 free WiFi was installed in the city's buses, at metro stations and most public parks. There are also plans to increase the number of wireless access points installed in municipal markets and at the port. Getting online is easy, you just need to switch on Wi-Fi and select Barcelona WIFI. Open your browser, accept the terms and conditions and you are good to go.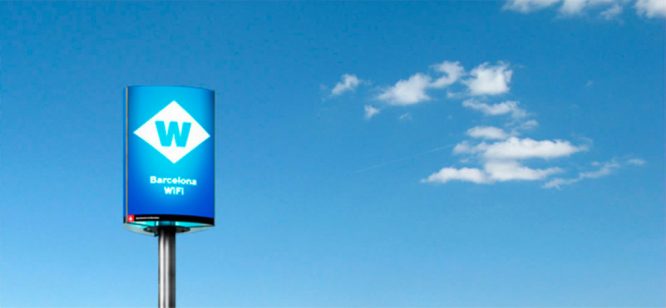 7. Book A Bike From Your Phone
Since there is free WiFi, you can always book a bike from your phone. Not only is the tech industry alive and kicking, but sustainable innovativion on transportation is here to stay. There are many options but Donkey Republic Bikes app is one of our favorites. Unlock the bike with your phone and return it where you picked it up. The team building, treasure hunt possibilities with Prelude Events are endless.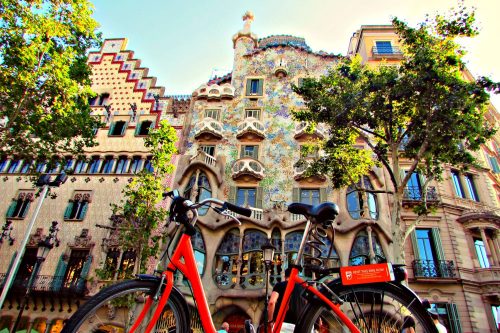 8. Top Meeting Destination
No wonder why Cvent has awarded Barcelona twice as a top meeting destination. Cvent is a leader in the meetings industry and corporate event planning software. After evaluating over 2,500 cities, they have catapulted Barcelona to the #2 position. Based on event activity and number of venues. Ranking second, after London, in both their 2016 list of top meeting destinations in EMEA and their 2015 list of top meeting destinations in Europe. With over 100,000 Square feet of meeting space, Barcelona has become the foremost spot for meetings and corporate events. Spanning the seaside coastal city in a multilingual community.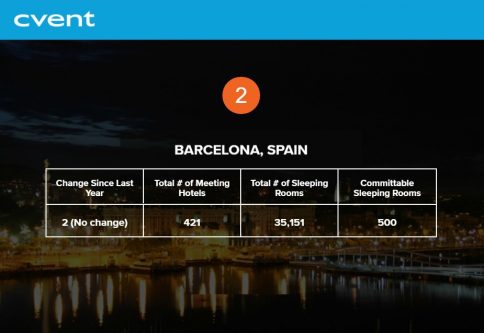 9. Off Site Group Activities
Aside from great congress space, hotels, nightlife and world class public and private transportation, Barcelona offers great off site group activity opportunities. These incorporate and highlight a few of the best the city has to offer. From customized pokemon treasure hunts, live or virtual, to Graffiti workshops and Regattas. With unique venues and a creative team of unlimited imagination at your disposal, the activities and team building opportunities have no bounds.
10. Prelude Events Home! Your Event Company In Barcelona
Event companies such as Prelude Events are based in Barcelona. A privately women-owned event agency with international certified meeting and event planners. Our experienced marketing and communications team have risen to the occasion several times over. Creating custom made product launches, marketing campaigns, corporate incentives, meetings and events. For both local and international companies. Helping them to get a return on their investment. We deliver a successful event whether you are a startup with limited budgets or a well established brand with high demands. Our creativity has no limits.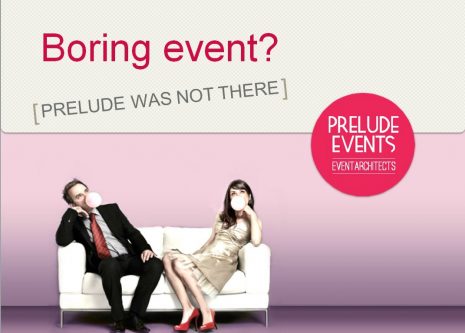 Bonus: 11. A Non-Tourist Experience

At Prelude Events we don't only create, organize and operate original and fun events. We also offer a concierge service for our executive clientele, visiting Spain on business or planning personal vacations. Even for the most demanding guests who wish to experience a little something special off the beaten path.
Do you have questions about Barcelona as an event destination? Planning an event there or still deciding if it would be the right one for your event? Do you need an event company in Barcelona? We'd love to help. Just reach out to us!