When it comes to hosting memorable and enjoyable corporate events, location is one of the most important deciding factors. Every year, event planners scramble to come up with ways to outdo last year's corporate event in the hottest city, incorporating the latest event trends and finding creative ways to capitalize on their budgets. In 2020, Lisbon, the gorgeous capital of Portugal is one of the hottest destinations for corporate events due to its accessibility, affordability and proximity to the sea, making it for delicious and fresh catering options.
This is why we do not hesitate to suggest this charming city every time we have a chance!
All streets in Lisbon – all of them! smell like food. Food is an essential part of the Portuguese culture, and that's why the Lisbon food scene is insanely delicious and affordable. You'll enjoy tons of fresh seafood, lots of grilled meats, and of course, an absurd amount of deliciously spicy pork concoctions and amazing cheeses. And wine. There are so many great restaurants to choose from that it's actually pretty tough to decide on something! Luckily, we're here to help!
These are our favorites:
If you are looking for local, traditional food, you cannot miss Cervejaria Ramiro. It is famous for locals because they serve honest high quality, fresh, and extraordinary seafood at fair and reasonable prices, with friendly service. That's the formula that works, and which has made them one of the best seafood restaurants in Lisbon. Not only their seafood is extraordinary, but the entire meal is an experience not to be missed when you travel to Lisbon!
Inspired by the late 19th-century traditional Lisbon eating houses favored by the bourgeoisie, restaurant Casa de Pasto serves very tasty Portuguese dishes. After dinner, our Prelude super tip would be to go for a drink to the following bars: Sol e Pesca and Pensao Amor. You won't regret it!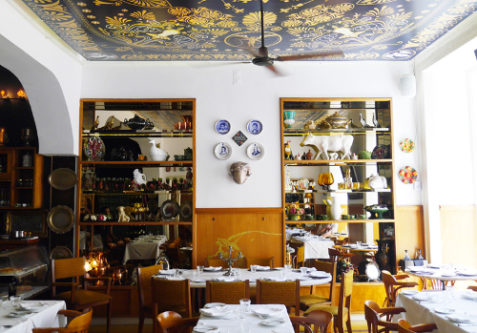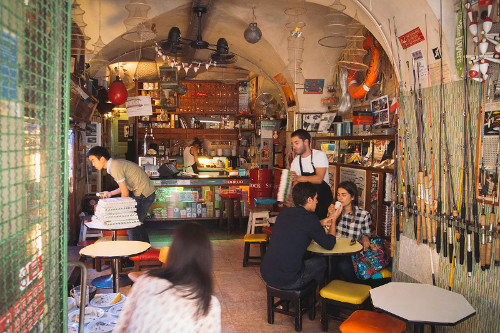 If you are looking for haute cuisine, the Cantinho do Avillez restaurant will welcome you with a natural blend of the traditional and the modern. Quality is the priority, and so nothing is left to chance. The cuisine, largely Portuguese inspired, is nevertheless influenced by travels abroad. The menu offers a wide choice of entrées, main dishes and desserts, so that the gastronomic experience can be different at each visit. The service, which is pleasant, contributes to the cheerful climate. A cozy, romantic and trendy restaurant where you will be able to enjoy fine Portuguese cuisine in the perfect environment.
Mercado da Ribeira: This domed market hall has been the word on everyone's lips since Time Out transformed half of it into a gourmet food court. Now it is a gourmets' paradise, it is Lisbon in a chaotic culinary microcosm: Garrafeira Nacional wines, Café de São Bento steaks, Manteigaria Silva cold cuts and Michelin-star chef creations. Follow the lead of locals and come for a browse in the morning followed by lunch at one of 40 kiosks. Michelin star chefs (such as Pessoa, Alexandre Silva and Miguel Laffan) occupy the northern back row. The kiosks along the sides have counter-style seating that open out to a far less crowded corridor; and a few, such as seafooder Marisqueira Azul, offer outdoor seating facing pretty Praça Dom Luís. Some famed restaurants, such as Pap'Açorda, are a bit hidden on the 1st floor. As you can see, this is the best place to enjoy amazing dishes at a reasonable price.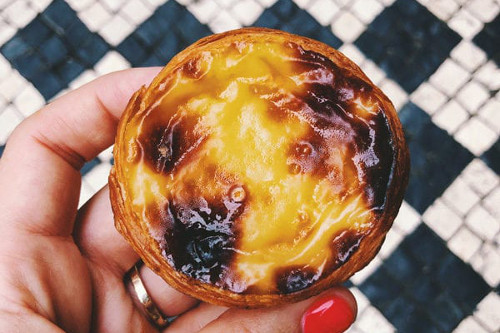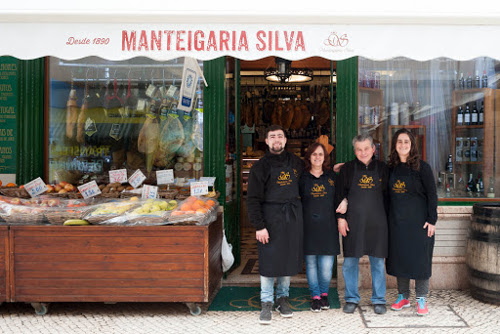 Beyond the sloping streets and hierarchical scheme of roads and lanes that lead to the Príncipe Real neighbourhood, sits the Peruvian-energised restaurant A Cevicheria. Here you can learn to savour new flavours, enjoying a culinary experience based on a Portuguese version of Peruvian dishes. The playful atmosphere, friendly service and giant sponge-filled octopus above your head will keep you entertained!
But this is just a sneak peek. Contact Prelude team for more.